PTFE 0.45 Syringe Filter
The PTFE syringe filter is a general-purpose filter, and it is also Aijiren's higher-selling syringe filter. PTFE is inert to many aggressive solvents and strong acids and alkalis. These syringe filters can also be exposed to high temperatures and are an excellent choice for HPLC sample preparation. Aijiren offers PTFE syringe filters in a hydrophobic state.
Content
A syringe filter with PTFE membrane is very suitable for filtering gaseous or organic solvent-based samples and highly corrosive substances. Because the hydrophobicity has chemical resistance to aggressive media and has excellent temperature stability, the sampling range can be expanded. If used with aqueous samples, the membrane usually needs to be pre-wetted (usually a small amount of alcohol is used). Our Syringe Filters are high quality, well packaged, and sold at a fair competitive price. They are available in most of the major membrane materials including Nylon, PTFE, PES, MCE, PVDF, CA, PP, and GF which are supplied in 13mm, 17mm, 25mm, and 30mm formats in virgin polypropylene housings.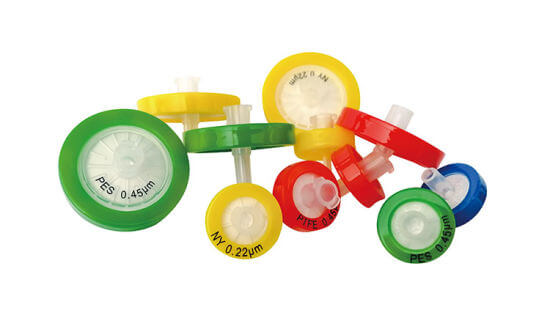 More Syringe filter